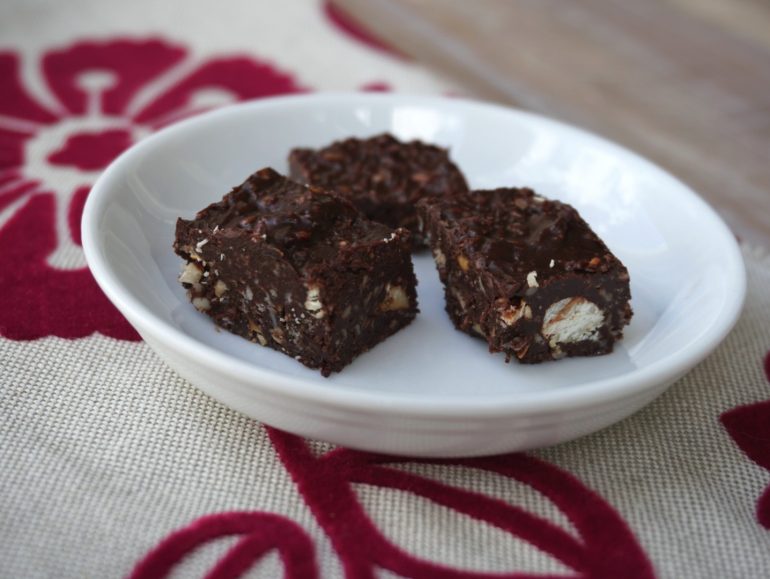 Getting enough fat on a low carb vegan diet can be a bit of a challenge since many vegan protein sources such as tofu, tempeh and seitan are relatively lean. These healthy fat bombs are a delicious way to make up for that. Go easy on them if you are looking to loose weight, but if you are eating this way for reasons other than weight loss like me, a few fat bombs a day are a must.
Ingredients
1/3 cup peanut butter (or other any nut butter)
3 tablespoons coconut oil (or coconut butter), melted
1/3 cup cocoa powder
1 cup hemp seeds, chopped nuts or dried shredded coconut
1/2 teaspoon concentrated liquid sweetener (or to taste)
Instructions
Melt the nut butter and coconut oil in a bowl in the microwave (30 sec on high should do the trick) or in a small pot on low heat on the stove. Mix in the cocoa powder and seeds/nuts. Gradually stir in the liquid sweetener and taste a few times until it's sweet enough for your taste. Keep in mind the sweetness will be less noticeable once the mixture has cooled.
Pour the fudge into a small square flat bottomed container and put it in the fridge to set. Cut it into little squares using a sharp knife or pizza cutter. It will keep for several weeks in the fridge.