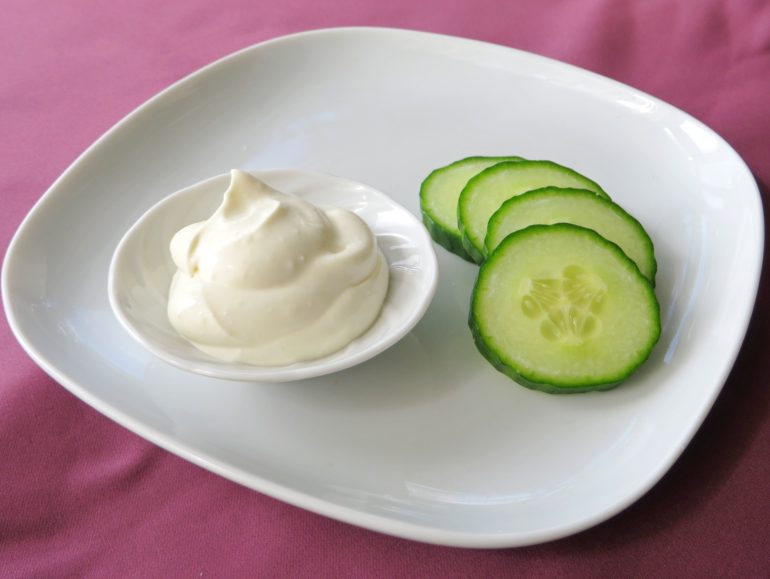 Depending on where you live, vegan mayo is getting easier to find in stores, but it often contains quite a lot of sugar and other carbs. This soymilk based mayo is super easy to make and contains almost no carbohydrate. It's perfect for salad dressings, spreading on stuff and dipping your favorite veggies in.
Ingredients
1/2 cup unsweetened soy milk (does not work with other plant milks)
1 tablespoon white vinegar
1 teaspoon mild mustard
1 teaspoon salt
1 teaspoon soy lecithin or a small pinch of xanthangum (optional, prevents curdling and helps the mayo keep for longer)
concentrated liquid sweetener to taste
1 to 1 1/2 cup canola, sunflower or other neutral tasting oil (more oil makes for a firmer mayo)
Instructions
Add all the ingredients to a high mixing jar and blend with an immersion blender until it forms a nice thick mayo. You can also make this in a regular blender, but drizzle in the oil in a slow stream while you blend. It will keep for about two weeks in the fridge, longer if you use lecithin or xanthangum.
Variations
Add a teaspoon garlic powder for garlic mayo, pureed chipotle for chipotle mayo etc.