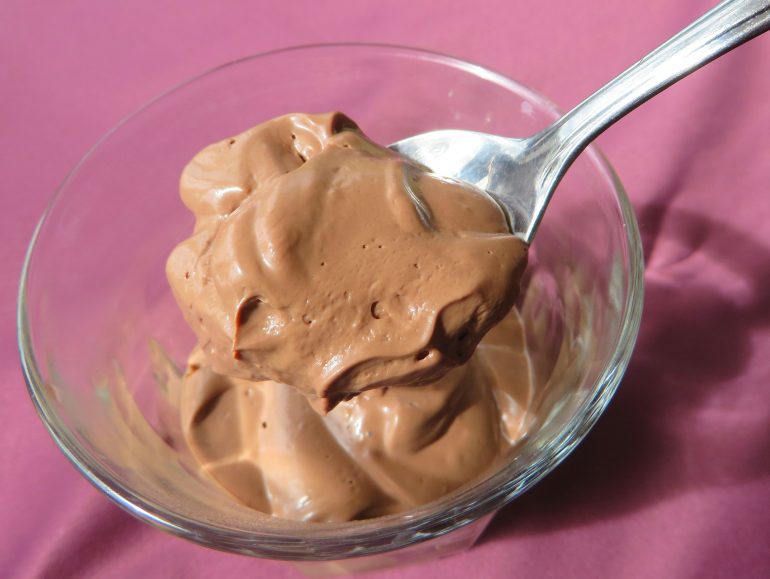 This tofu mousse is a real life saver if you are craving low carb dessert. It's super creamy and nicely soft and firm at the same time. You won't taste the tofu at all. If you want a stronger chocolate flavor, add more tofu. A serving has about 4 g of net carbs and 8 g protein. The portions may seem a bit small, but this stuff is super filling (and you can eat more if you want).
Ingredients
300 g silken tofu (I use a box of Mori Nu)
6 tablespoons cocoa powder
2 tablespoons melted coconut oil
1 teaspoon vanilla extract
concentrated liquid sweetener to taste
Instructions
Put all the ingredients in the mixing jar of your blender, immersion blender or food processor. Blend until it forms a smooth creamy mousse. Taste it and add more sweetener or cocoa if you like. Divide the mousse over four glasses or ramekins. You can eat it right away or put it in the fridge to firm up. It will keep in the fridge for three or four days.