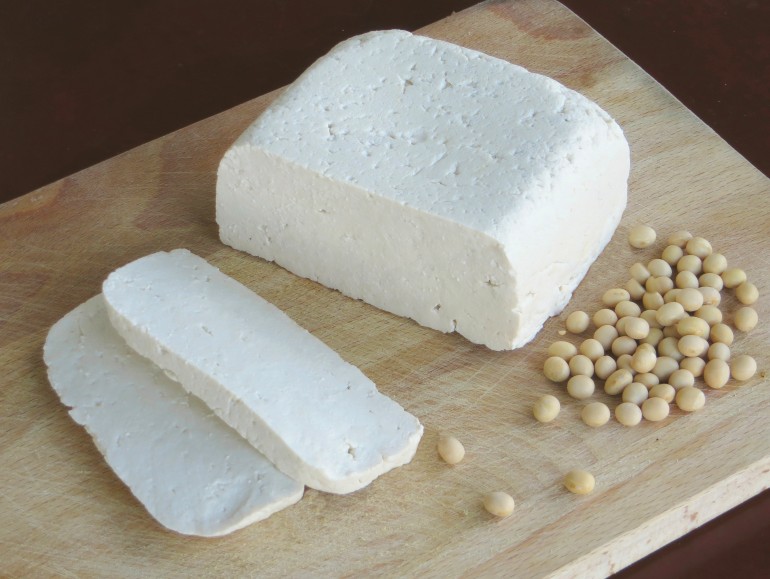 Many older cookbooks (and even some new ones!) say tofu needs to marinade for hours or even days to flavor it. When I was just learning to cook vegan I tried that a couple times and I was always disappointed with the result. The tofu never got really flavorful, it tended to burn in the pan and it stayed wet and floppy.
Since then, I've discovered that there are easier ways to prepare tofu that actually tastes good. For instance, if you first fry your tofu until its crispy and then quickly glaze it with the sauce. Or you can throw the tofu and sauce into the oven to bake in the flavor it. Even uncooked tofu can be very tasty! In this post I present my five favorite ways to prepare tofu.
With these methods, it's not even really necessary to press the tofu, but you can do that if your tofu is very wet of if you like it really firm. You can use a dedicated tofu press or a cutting board with some heavy things stacked onto it. I like to slice my tofu into slabs first, put it between two kitchen towels and then quickly press it with my hands. This makes pressing much easier and faster. With these tricks you get delicious tofu from the fridge to the table in 15-20 minutes.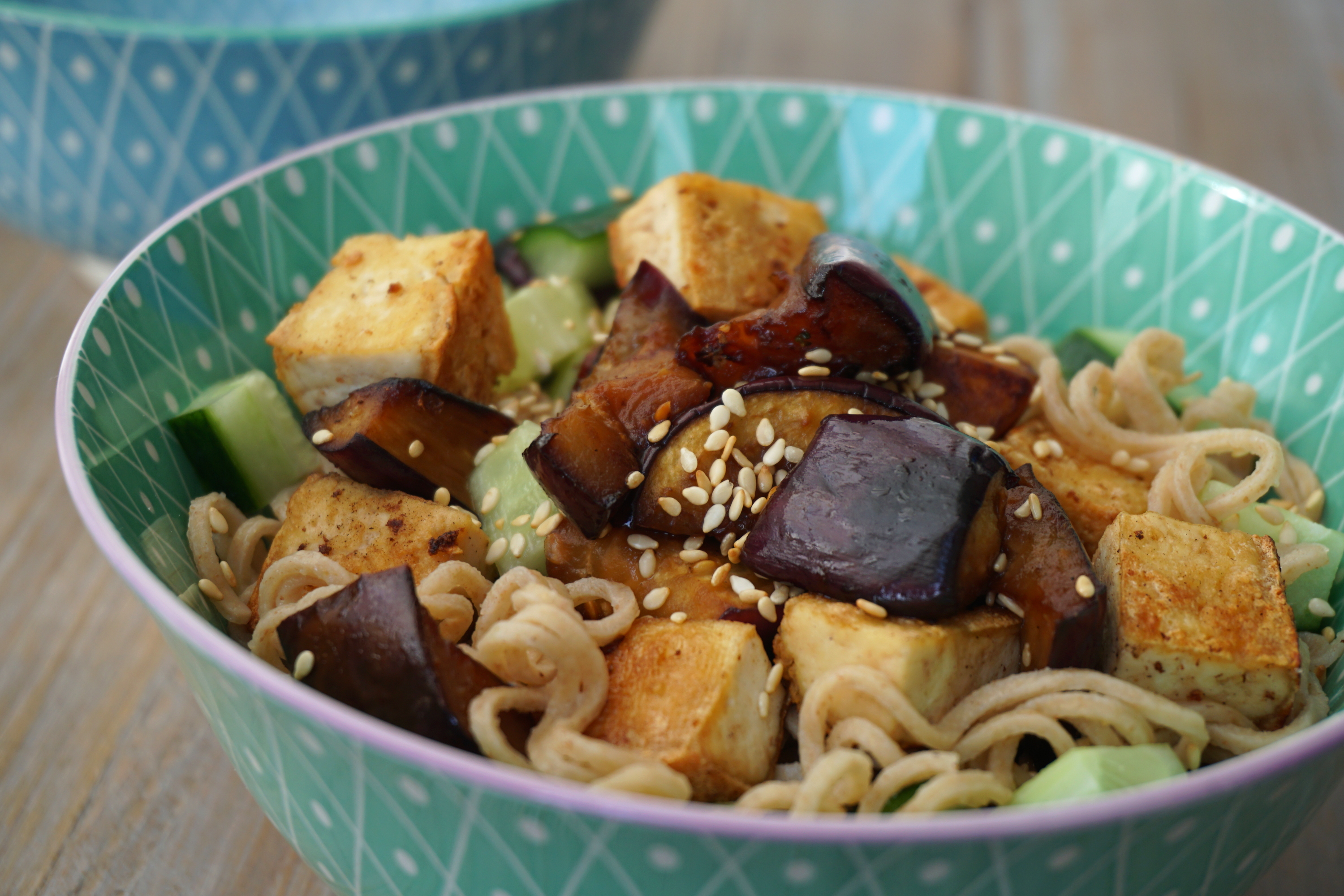 Fry first, marinade last
This is my favorite trick. First you fry the tofu in a skillet with a little oil until they are lightly browned and crisp. Then you add whatever sauce or marinade you want to use and cook it for just one minute more. If you want to keep your skillet clean you can even transfer the tofu to a bowl and mix in the sauce there. The same method also works great for tempeh. You can try this out with my recent noodle salad recipe, where I toss the tofu with soy sauce after frying. I much prefer this method to marinating before frying, because the tofu will absorb the sauce much easier after it has dried out and crisped up from frying. It is also a lot quicker and prevents the sauce from burning in the pan.
Bake in the flavor
If you roast tofu in the oven, it will suck up marinade really easily and become nice and super firm at the same time. Just toss the raw tofu cubes with the sauce of your choice and put them in the oven at 200 C / 400 F for 45 minutes. Give it a good stir half way trough. The marinade can be really simple. Just some soy sauce, garlic and maybe a squeeze of lemon juice. The tofu from this kale salad recipe is a good example. You can make a huge batch and store it in the fridge so you have tofu on hand for quick meals throughout the week. Roasted tofu keeps really well.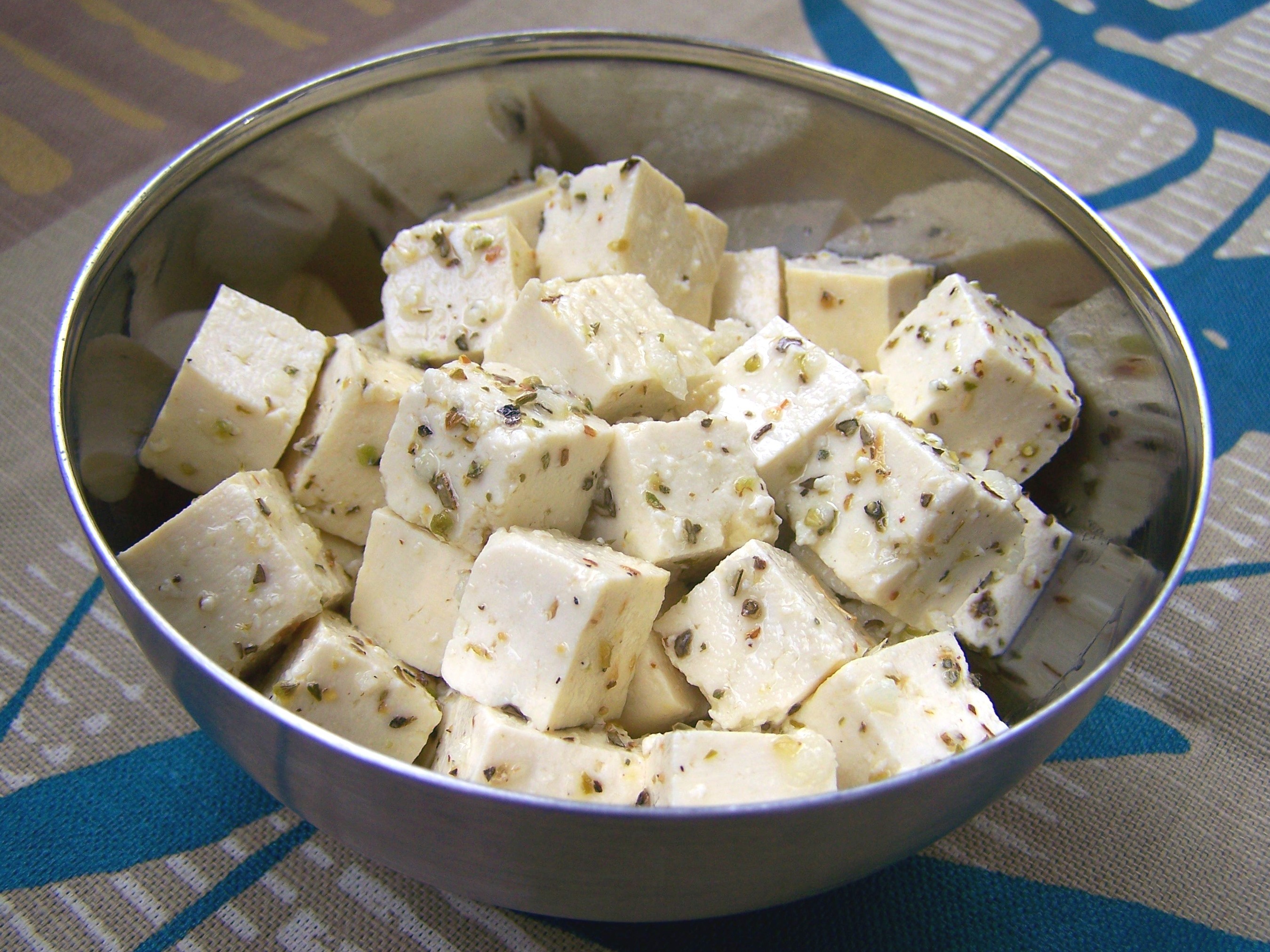 Uncooked
That's right, the easiest way to prepare tofu is not to cook it at all! Just mix the cubed tofu with flavorings of your choice, let it marinade and you can eat it 'raw' (tofu is never really raw because it is made from cooked soy milk). Make some delicious tofu feta, tofu ricotta or tofu egg-salad.
Scramble
You don't even need to cut your tofu into cubes. Just crumble it with your hands or a fork and fry it up into a delicious scramble with some curry powder, salt and nutritional yeast. Our flavor it with soy sauce and use it as an alternative for minced meat.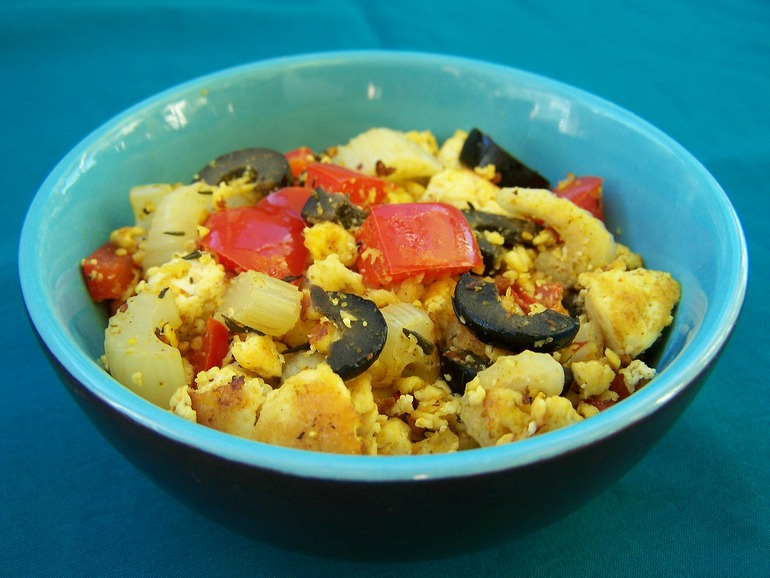 Breading
Tofu also lends itself really well to breading. Low carb vegan 'breading' is a bit of an art, since you can't use eggs or breadcrumbs. Try making some flax or chia 'egg' and coating your tofu with sesame seeds or ground nuts and baking it it the oven. Delicious! You can also incorporate herbs, spices and other flavorings like seaweed and miso in the breading for a real taste explosion. If you freeze and thaw your tofu first, it will get a lovely firm meaty fibrous texture.
I also love using tofu in many other applications, like my seitan chicken, and garlic cream cheese. I try to always have some on hand in the fridge, because you never know when it comes in handy. What is your favorite way to prepare tofu? Share your tricks in the comments!