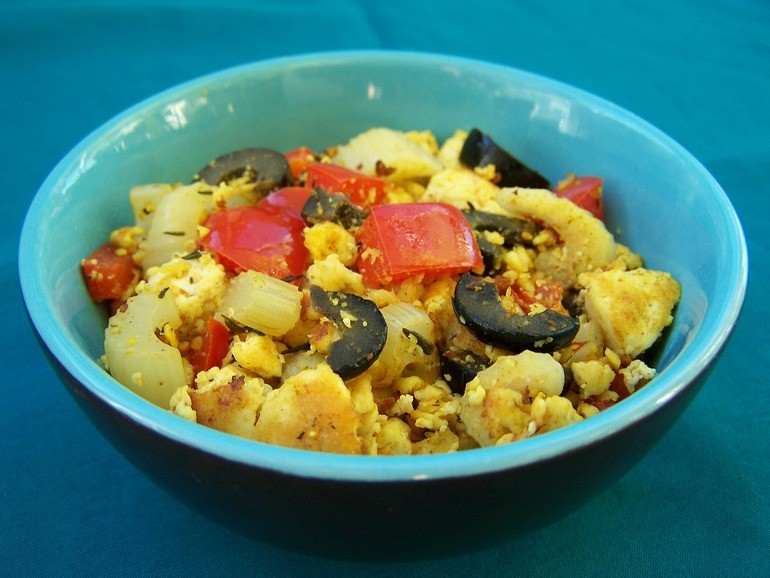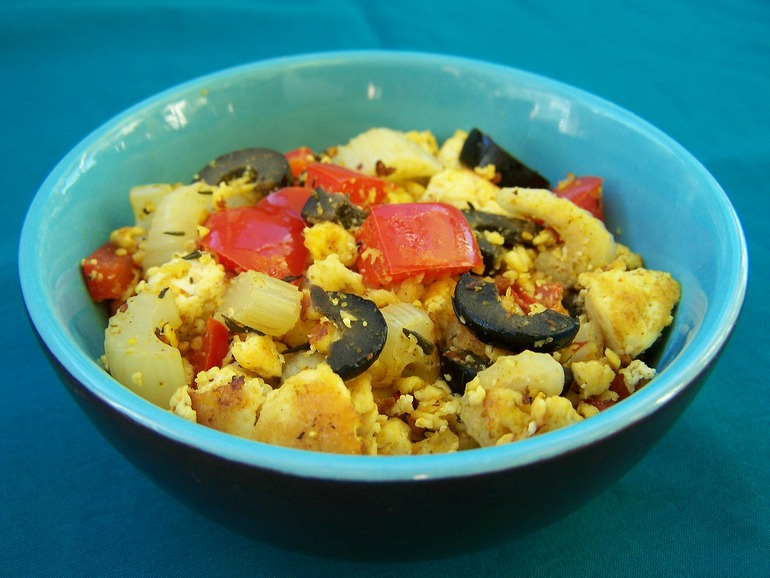 What's a vegan blog without a few tofu scramble recipes right? This is my favorite scramble. It's super flavorful, filling, nutritious and very fast to make. I know scramble is traditionally a breakfast food, but I actually prefer to eat it for lunch, or even dinner! Serve it with a simple green side salad or a (lettuce) wrap to round out your meal.
This recipe is very flexible. You can add any veggies you have lying around that need to be used up. You can also vary the spices. Try a Mexican flavor by swapping paprika for the curry powder and using oregano instead of thyme.
The cooked scramble will keep for a few days in the fridge, so if you are the food prepping type, make a double batch to have on hand for quick meals.
Ingredients
1 tablespoon oil
400 gram (14 oz) tofu
1 small red pepper, diced
1 celery stalk, diced
2 garlic cloves, minced
8 black olives, in rings
1 teaspoon cumin
1 teaspoon curry powder
1/2 teaspoon thyme
1/2 teaspoon salt (use kala namak for an eggy taste)
1/4 teaspoon chili flakes
2 tablespoons nutritional yeast
3 tablespoons water
Instructions
Put a large skillet on medium high heat and add the oil. Drain your tofu and use your hand to crumble it into the skillet. Fry the tofu for about 6-7 minutes until it starts getting a golden colour. Add the vegetables and garic and sauté them for another 5 minutes.
Turn down the heat a little and incorporate the spices, salt, nutritional yeast and water into the tofu mixture. Let everything heat through and then take the skillet off the heat.