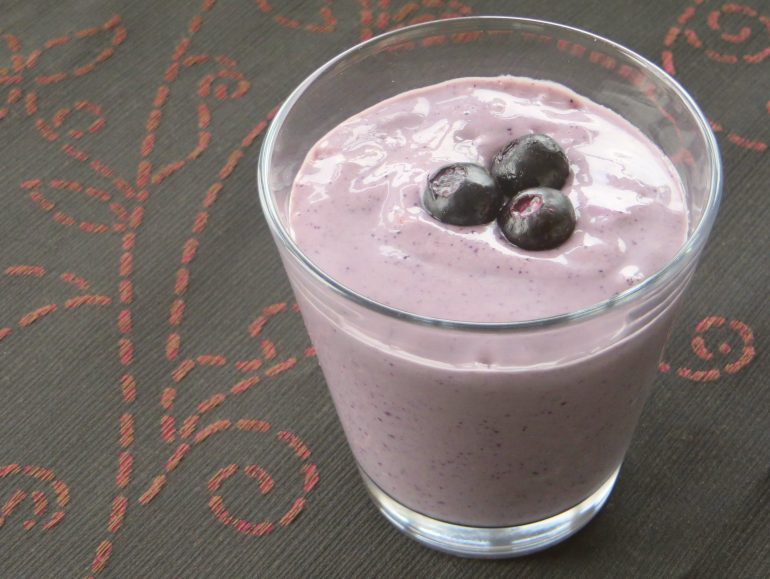 Smoothies are not really known for being low carb since they are usually made with banana and other high carb ingredients. However, with a little creativity and some smart tricks, it is definitely possible to make delicious low carb smoothies that are a convenient way to get your nutrients in.
As the base for your low carb smoothies you can use avocado, silken tofu, vegan yoghurt, vegan milk, nut butters, or a combination of these. You can optionally add low carb fruit, veggies, oil and protein powder to boost the nutritional value. For a nice fruity flavor without going over your carb allowance, sugar free fruit flavored syrup is a good option. Cocoa powder also works great for flavoring, especially in combination with nut butters. Or you can go with spices and herbs like cinnamon, ginger or mint.
You'd never guess from the color or taste, but the smoothie in the picture was actually made largely from avocado and cucumber with some berries, protein powder, soy milk and syrup. It was super filling too! With the berries, this recipe has 10 gram net carbs, without them it's about 4-5 gram.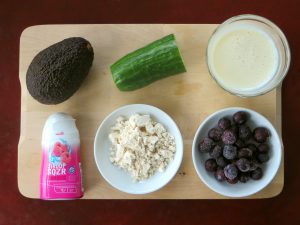 Ingredients
1 cup unsweetened plant milk
1/2 avocado or 2 tablespoons nut butter
3 inch piece of cucumber or a celery stalk
small handful of berries (optional)
1-2 tablespoons protein powder (optional)
1 teaspoon to 1 tablespoon oil (optional)
Berry flavored syrup, to taste
Instructions
Add all the ingredients to the jar of your blender and blend until smooth. Taste and add a bit more fruit flavored syrup if you like. You can also play around with the amount of milk to make a thin drinkable smoothie or a thicker substance that works well in smoothie bowls.