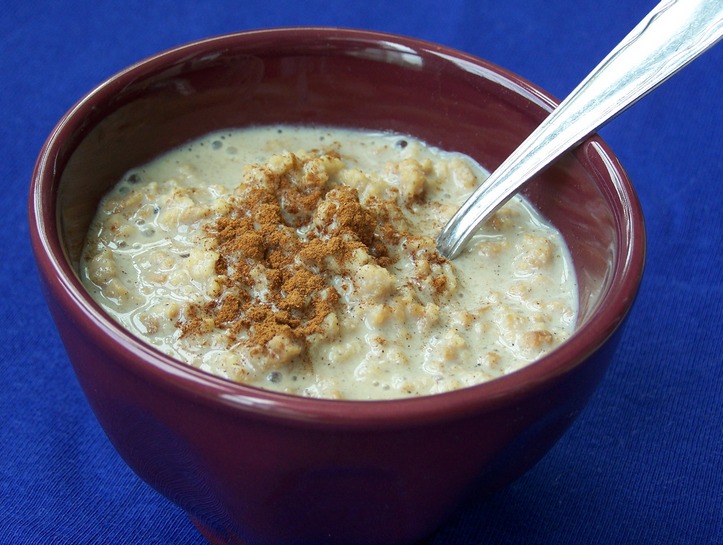 Textured vegetable protein (dry soy granules) are usually used in savory recipes as a stand-in for ground meat, but it actually has a neutral flavor which means they can also be used in sweet recipes! If you cook them with soy or almond milk, sweetener and some cinnamon, they actually taste quite similar to oatmeal, making a nice high protein low carb breakfast porridge. If you like a hot breakfast, also check out my recipe for hot cereal.
This recipe makes a single serving, but you can easily double or triple it etc. to make more. If you let the porridge cool down it will keep for a few days in the fridge. You can heat up a portion when you are hungry or even just eat it cold.
Depending on the nutritional value of the tvp you use, the recipe has about 5 g carbs and 16 g protein per serving. This stuff is super filling, so a small bowl full is quite satisfying.
Ingredients
1/3 cup tvp granules
2/3 cup unsweetened plant milk (for instance soy or almond)
1/4 teaspoon cinnamon
low carb sweetener to taste
optional: vanilla extract, nutmeg, fruit etc.
Instructions
Put all the ingredients into a small pot and bring it to a boil. Turn down the heat and let it cook for 10-15 minutes, until the tvp is soft. Stir often so the porridge won't burn to the bottom of the pot. Eat it warm or let it cool down and eat it cold. It will keep for a few days in the fridge.